Love and Laughter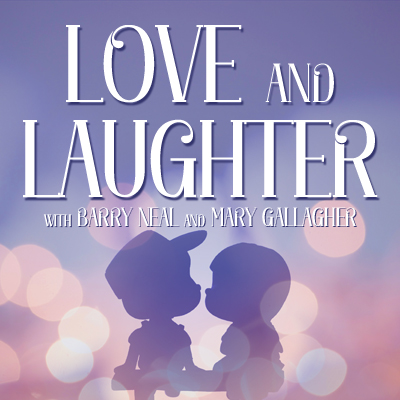 Give that special someone the gift of Love and Laughter!

The humorous duo of Barry Neal and Mary Gallagher will deliver their critically acclaimed comedy spectacular at the Merced Theatre for just one night -- Saturday, February 11th at 7PM.

Love and Laughter is comprised of two stand-up comedy headliners who express their unique takes on all topics dealing with dating, relationships, marriage, kids, and the ups and downs of them all.

The nation's most requested Valentine's comedy show stars Barry Neal, aka The Counselor of Love. Barry has performed his comedy on NBC, Comedy Central, MTV, and has toured the world with a brand of humor enjoyed by everyone from 18 to 80. The show also stars Mary Gallagher, who you may recognize from The Late Show with Stephen Colbert, Friends, Grey's Anatomy, and her own Dry Bar comedy special, which premiered last year!

From those who are on a first date to those who have been married for 50 years, Love and Laughter is for anyone who has ever been in a relationship and can use a good laugh. Don't miss the chance to have the perfect date night with Love and Laughter at the Merced Theatre, Saturday, February 11th at 7PM!